Update | Current situation at JULABO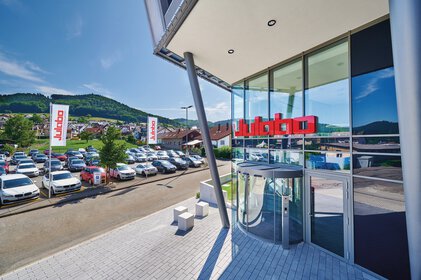 Dear Customers & Partners,
Even after several weeks of the Corona crisis, we at JULABO continue to work for you and are open for business. Our early implementation of crucial hygiene and safety measures has significantly paid off. Accordingly, we can continue to offer you the same services as we always have.
Our contacts in sales continue to be available as always per telephone or E-mail, most of them working from their home office, for consultations, sales and order processing.

Our technical service continues to support you per telephone or E-mail for questions or problems with your JULABO units. For repairs and maintenance, as always you may send us your machines to our company.

We are producing JULABO units at the same JULABO quality and shipping the units out, as long as the supply chain allows. In the meantime, the supplier situation has also relaxed in many places or has continued to normalize.

We have many models in stock and can deliver them at short notice. Please feel free to contact our sales colleagues regarding questions and / or delivery times.
Despite the multitude of easing in many economic sectors, the Corona pandemic is not over yet. Rest assured that we continue to observe this dynamic situation critically, in order to be able to react accordingly if necessary. This will ensure that we will overcome this unusual situation together with the best outcome possible also in the upcoming weeks and months.
Many of our customers from the medical and research sector around the world are using JULABO temperature control systems successfully to battle COVID-19, for example to work on new vaccines, drugs or therapeutic methods. We aim to support them in every possible way. "As a manufacturer of analysis and laboratory technology, we are part of Germany's critical infrastructure. It is our primary goal to ensure JULABO's ability to produce and deliver at all times. The experts who are fighting the pandemic need our technology and our support. We have to make sure that we can counter the pandemic quickly and efficiently", says CEO Markus Juchheim.
If you need concrete support, please do not hesitate to contact us immediately. According to our vision Superior Temperature Technology for a better Life, we will do our utmost to contribute to the fight against the Corona pandemic and to improve the situation of all people both in the short term and sustainably over time.
Kind regards,
Your JULABO team