New More Powerful Circulating Pump for DYNEO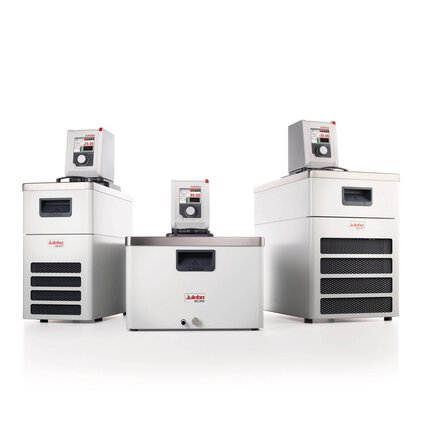 With the DYNEO series, JULABO offers heating immersion and refrigerated circulators for demanding temperature applications in the laboratory. 
For even more power, JULABO has upgraded the DYNEO series with a considerably more powerful circulating pump as of March 2020. This significantly increases the pump capacity of the devices to a supply pressure of 0.1 ... 0.7 bar and a flow rate of 8 ... 27 l/min. This means an increase in performance by about +17 %. The products remain unchanged with respect to the proven control, handling, and dimensions.
 
Despite the high heating and cooling capacities, the DYNEO operates extremely quietly and can be installed in any laboratory to save space. Not only has attention been paid to high heating and cooling capacities but also safe and practical handling.